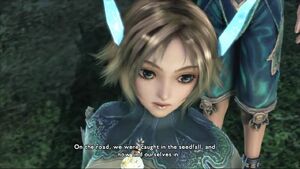 The Mare (pronounced mahr-ey) are race of human-like beings who live in a village hidden in Navyblue Marsh.
Etymology
The word Mare is of Latin origin meaning Sea. It is also the name of the Roman equivalent of Thalassa, the Greek primordial goddess of the sea.
Ad blocker interference detected!
Wikia is a free-to-use site that makes money from advertising. We have a modified experience for viewers using ad blockers

Wikia is not accessible if you've made further modifications. Remove the custom ad blocker rule(s) and the page will load as expected.